Diamond: Six-Week Stadium Ban
Steve Diamond Sale Sharks director of rugby has been given ban of six-week stadium for comments he made about a referee after losing the match by Exeter.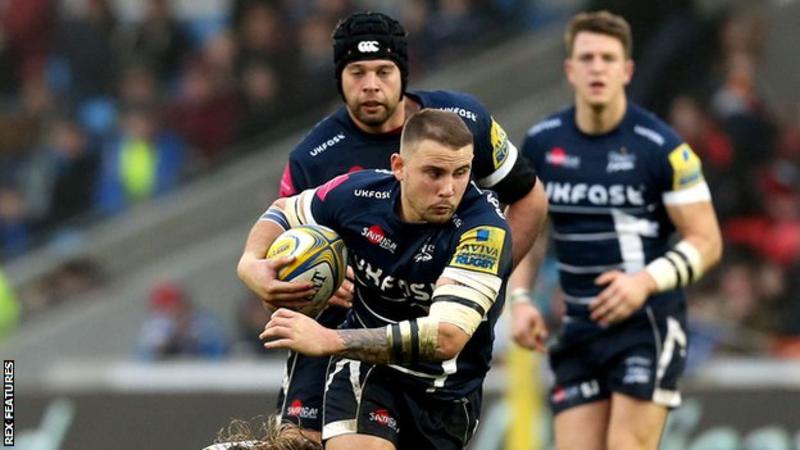 Tough, half of the ban imposed has been suspended; still, he will have to serve the rest of a suspended touchline ban for his previous offenses.
He is now 49-year-old and will be banned from the touchline for next match of Sale against Leicester and will not be allowed to enter the stadium for any of their following three games.
If his behavior continues, the team Sale has been threatened with a deduction in points.
What Diamond has say to say about this ban?
Diamond was asked to appear in front of an independent disciplinary panel when he was allegedly failing "to respect the match authority the referee Craig Maxwell-Keys" after having Premiership defeat of 10-6 by Exeter on October 27. He accepted the charge levied on his, the charge of "conduct prejudicial to the interests of the game".
In an after match interview with BT Sport, which head directors of rugby and coaches have to do as part of the broadcast agreement, Diamond raised question against the decision of the referee to give a penalty to Exeter.
"Well, he was making it up, wasn't he?" Diamond said.
"The referee was making the decision up. There were nearly, 40 to 50 rucks that should have been punished if that is considered as a penalty. We have found out that in Europe the refereeing is terrible, and we found out that if referees are asked to come up here and do the same, then they can do."
Diamond has not received this ban for the first time; he has got it previously a well for his remarks.